About Me

I am a current

third year Ph.D. student

and NSF fellow under

Dr. Patricia C. Wright

and

Dr. A. Catherine Markham

in the

Interdepartmental Doctoral Program in Anthropological Sciences

(IDPAS) at Stony Brook University. Originally from Houston, Texas, I received my B.A. in Anthropology and Plan II Honors at the University of Texas at Austin in 2013.

Research Interests

I am a

primate behavioral ecologist and conservationist

invested in

primate conservation

, particularly as it relates to the interface between primate and human land use. This involves exploring, for example,

fragmentation

,

edge effects

, and

matrix use

of primates in anthropogenic landscapes. As primates and humans increasingly and inevitably come into closer contact, how will primates respond to the need for change, and how may we best mediate any potential primate-human conflict? These and related research questions are relevant not only for an understanding of

primate adaptability

but, most importantly, for their ability to place primates within their present context:

anthropogenic environments.

Many primate groups may no longer be viewed as living in pristine habitats, and an understanding of how human influence affects both primate behavior and sustainability is a necessity.

I firmly believe

conservation education

and

development

lie at the helm of conservation efforts and am a forever-advocate of incorporating true conservation planning into any biological research project. I am interested in facilitating a love of nature across all ages and in developing culturally-relevant curricula and education programs in primate range countries.

Past Experience

My interest in animals began before I knew what the words for animals were and a deep love of primates in particular was fostered soon afterward.

As an undergraduate, I served as research assistant to my professor,

Dr. Rebecca Lewis

, at

her field site

in southwestern Madagascar where I conducted ecological plot surveys, behavioral observations, and routine captures of

Verreaux's sifaka

(

Propithecus verreauxi

). I later returned to field work as a volunteer for

Dr. Anna Nekaris' Little Fireface Project

, a long-term behavioral research project of

Javan slow loris

(

Nycticebus javanicus)

in an agroforest mosaic in Cipaganti, West Java, Indonesia that incorporates conservation education initiatives and animal market surveys alongside behavioral follows. In the interim between these two projects, I became a Wilderness Explorer at

Disney's Animal Kingdom

where my role was to engage park guests with animals, nature, and conservation as a Conservation Education Presenter.

Additionally, I am a professional member of both the

International Primatological Society (IPS)

and

Association of American Physical Anthropologists (AAPA)

at whose conferences I have given poster presentations. A study of global surveys I conducted alongside

Dr. Mariah Hopkins

at UT Austin of primate conservation education programs has been published in the

American Journal of Primatology

. Digital copies of both the publication and my posters may be found

here

.

Please explore my

CV

for greater detail.

When not in the lab, hobbies include crafting, swing dance, theater, adjusting to East Coast weather, and wondering where my hobbies went once grad school started.

Support granted by:

Header Image: Fields outside of the village of Cipaganti, West Java, Indonesia

Side Images (top to bottom): A rare primate-less moment in the field, Cipaganti, West Java, Indonesia; Agroforest in Cipaganti, West Java, Indonesia (the home of loris in an anthropogenic environment); Girls hard at work on a conservation education lesson in West Java, Indonesia; Verreaux's sifaka from Dr. Lewis' field site in Madagascar; Meeting up with fellow Wilderness Explorers (Brian, Sarah, and Rachel) at Disney's Animal Kingdom

Powered by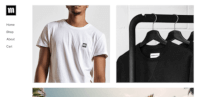 Create your own unique website with customizable templates.