I think I remember my first direct involvement with animal conservation. I can recall my height more than my age as I strained to look up at the swirling, solitary focus of the room. It was dark and disorienting, the light in the room bouncing and rolling as much as the echoes off the carpeted walls did. I stared up at a Kemp's Ridley sea turtle, a rescue off the shores of Galveston not too far from my Houston home. Next to her, or more securely on land next to me, was a simple donation barrel topped with a vortex funnel and a colorfully painted sign that I must have been told promised protected rainforest land for each coin dropped into the bin. I held up my mom for coins like the lunchroom bully and set to work watching as our donation spiraled, slowly spiraled and then quickly fell down the funnel and into the bin below.

To me, it was as if a protective fence popped up around a tract of land filled with jaguars and squawking birds the instant one of my pennies hit the bottom of the barrel. I was old enough by then to have images of burning rainforests burned themselves into my head, images I think we've all seen so much and so often that I don't even remember seeing them firsthand anymore. This penny was going to douse those fires and stop that burning land. It was as simple as that. I could imagine myself dusting off my hands and smiling in a self-congratulatory way, a day's work done, as I set off afterwards to make my usual rounds of the zoo. (My mom and I were biweekly regulars so we had lots of animals to visit.)

Now how simple is that solution? And is it really that simple?

I believed in the power of those pennies. All throughout elementary school when I caught toads every night and read book after illustrated book about animals and watched every Jack Hanna episode the VCR could handle. All throughout middle school when I first read Jane Goodall's books and decided I was going to be a primate lady and a scientist myself when I grew up. Even throughout high school, throughout college, even sometimes when I first went to the field myself, first Madagascar and then Indonesia, and saw those rainforests and wild animals firsthand.

I didn't see truckloads of pennies being offloaded into the parks though. I saw degraded habitats instead, places where even the luckiest 'untouched' animal communities wouldn't be untouched for long. It's an unpleasant process for anyone to realize, however slowly, that life and what you love aren't simple, that problems exist which are outside of your or anyone's control. It has been an overwhelming and overwhelmingly testing process to realize, however slowly, that conservation, a process I believed for years was the pure and simple process of ensuring that animals had a place to live, is one such issue. Conservation is an exciting field to delve into, with methods reaching from habitats to oval offices, packed lecture halls to small classrooms, and I plan to devote my career and my life to conservation. But to anticipate dangling myself over that same pit the money fell into twenty years before, the places where money goes in and conservation comes out is a daunting one.

I can't speak with much authority although I would like to someday. With my start of graduate school, I am ready to analyze and measure my beloved primates and their habitats until they have no choice but to be saved—I hope. I hope, but I know I won't reach my goals. I know that I can't "save" even one of the animal species I've wanted my whole life to protect. But I'm waiting for that new penny-filled barrel, an idea, a solution that will excite me and keep me as secure in my efforts as I felt as a child. Conserving that feeling of excitement and hope for animals and their future that I felt then is what conservation means to me now.



Written while in Indonesia and following the trips to the animal markets we took with the Little Fireface Project

I fell in love with Indonesia the instant jetlag permitted me to see through my haze to enjoy my first misty morning. My fondness for this country has deepened with every ojek ride, with every 'Hello,' with each and every delicious bite of tahu semarang. Here I was met with a country that was warm, welcoming, and unlike anything I had ever seen before.

People, like myself, come to Indonesia hoping to catch a glimpse of an orangutan, civet or slow loris, animals so different from the ubiquitous squirrels and pigeons I am used to at home. Within days of my arrival I had seen hundreds of Indonesian animals, from mammals and reptiles to a near-limitless array of birds. On paper, this was a tourist's dream. However, I had found my Indonesian wildlife in the animal markets of Jakarta and Bandung.

Instead of gibbons swinging from treetop to treetop or monitors basking in the sun, I saw days'-old baby birds sitting in what was obviously a nest taken from the wild, yellow-mouthed and gaping, calling for parents who would never find them again—unless they were in a cage nearby themselves. Adult birds were packed in cages to an astonishing degree, scores filling the space ideally not even one should occupy, cramped to such an extent that they could hardly open their wings let alone spread them. Fruit bats hung blinking in the harsh daylight as vendors and animals alike endured the beating sun. I saw geckos, lizards, and piles of snakes slithering over motionless companions, unsure whether they were alive, dead, or so near death that it didn't make a difference. I was perhaps struck most by an owl I saw tethered to its cage on a dusty Bandung street, its talons squeezing apart a small bird that I could see had been its former neighbor in the cage next door. It was clear: those animals were not safe there.

Market animals, as ambassadors for Indonesia, are certainly sending a message for all foreign visitors who visit them: an SOS. After seeing the animal markets firsthand, I am compelled to share this message. I can't go home to my family and friends when I return and not tell them what I saw. If I am speaking honestly, the pictures I will show them from the markets will make a more lasting impression than any of my others, and as a picture is worth a thousand words, those will have stronger words to say. The memory of every pair of listless eyes that followed me, lethargically, as I walked down the markets' halls will follow me for life, just as every day I have spent in Indonesia has brought me memories that will give me joy.

I am not expecting that these markets will ever go away, but I do hope for just one thing: that they aren't helped to grow. If you are a tourist or a visitor yourself reading this, I ask you not to go to these markets. Or do, please, and see for yourself what is there. If you are looking for a pet, do not choose one who will never find your home as comforting as the wild, the home it lost forever. Visiting these markets uninformed sparks demand; buying animals, even to 'save' them, fuels the trade even further. Many of these animals are protected by international law: it is not worth the risk of bringing something illegal into your home, and it is far from worthwhile for the living contraband involved.

There is a beauty to the markets, beauty that I have come to expect on every Javan street that I have walked thus far. As much as I was repelled by the animals' lives I witnessed, wasted, on the markets' streets, I was drawn to the spectral of color that could be pieced together as I passed every row of birds, to the remarkable craftsmanship of painted cages, to the extraordinary kindness and enthusiasm of the vendors that made it all too hard to condemn their way of life. There is more beauty, however, in allowing these animals to live natural and free lives, the lives that were meant for Indonesia, for their home. These animals may have been given no choice but to give up, but I don't think we should let them. While the vast majority of animals in markets have been consigned to a life of limitless cages from which they will never escape, we are the ones holding the keys. All it takes is opening the door.


Powered by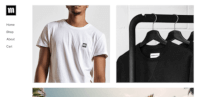 Create your own unique website with customizable templates.