I think I remember my first direct involvement with animal conservation. I can recall my height more than my age as I strained to look up at the swirling, solitary focus of the room. It was dark and disorienting, the light in the room bouncing and rolling as much as the echoes off the carpeted walls did. I stared up at a Kemp's Ridley sea turtle, a rescue off the shores of Galveston not too far from my Houston home. Next to her, or more securely on land next to me, was a simple donation barrel topped with a vortex funnel and a colorfully painted sign that I must have been told promised protected rainforest land for each coin dropped into the bin. I held up my mom for coins like the lunchroom bully and set to work watching as our donation spiraled, slowly spiraled and then quickly fell down the funnel and into the bin below.

To me, it was as if a protective fence popped up around a tract of land filled with jaguars and squawking birds the instant one of my pennies hit the bottom of the barrel. I was old enough by then to have images of burning rainforests burned themselves into my head, images I think we've all seen so much and so often that I don't even remember seeing them firsthand anymore. This penny was going to douse those fires and stop that burning land. It was as simple as that. I could imagine myself dusting off my hands and smiling in a self-congratulatory way, a day's work done, as I set off afterwards to make my usual rounds of the zoo. (My mom and I were biweekly regulars so we had lots of animals to visit.)

Now how simple is that solution? And is it really that simple?

I believed in the power of those pennies. All throughout elementary school when I caught toads every night and read book after illustrated book about animals and watched every Jack Hanna episode the VCR could handle. All throughout middle school when I first read Jane Goodall's books and decided I was going to be a primate lady and a scientist myself when I grew up. Even throughout high school, throughout college, even sometimes when I first went to the field myself, first Madagascar and then Indonesia, and saw those rainforests and wild animals firsthand.

I didn't see truckloads of pennies being offloaded into the parks though. I saw degraded habitats instead, places where even the luckiest 'untouched' animal communities wouldn't be untouched for long. It's an unpleasant process for anyone to realize, however slowly, that life and what you love aren't simple, that problems exist which are outside of your or anyone's control. It has been an overwhelming and overwhelmingly testing process to realize, however slowly, that conservation, a process I believed for years was the pure and simple process of ensuring that animals had a place to live, is one such issue. Conservation is an exciting field to delve into, with methods reaching from habitats to oval offices, packed lecture halls to small classrooms, and I plan to devote my career and my life to conservation. But to anticipate dangling myself over that same pit the money fell into twenty years before, the places where money goes in and conservation comes out is a daunting one.

I can't speak with much authority although I would like to someday. With my start of graduate school, I am ready to analyze and measure my beloved primates and their habitats until they have no choice but to be saved—I hope. I hope, but I know I won't reach my goals. I know that I can't "save" even one of the animal species I've wanted my whole life to protect. But I'm waiting for that new penny-filled barrel, an idea, a solution that will excite me and keep me as secure in my efforts as I felt as a child. Conserving that feeling of excitement and hope for animals and their future that I felt then is what conservation means to me now.


Powered by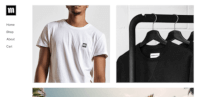 Create your own unique website with customizable templates.