Written while in Indonesia and following the trips to the animal markets we took with the Little Fireface Project

I fell in love with Indonesia the instant jetlag permitted me to see through my haze to enjoy my first misty morning. My fondness for this country has deepened with every ojek ride, with every 'Hello,' with each and every delicious bite of tahu semarang. Here I was met with a country that was warm, welcoming, and unlike anything I had ever seen before.

People, like myself, come to Indonesia hoping to catch a glimpse of an orangutan, civet or slow loris, animals so different from the ubiquitous squirrels and pigeons I am used to at home. Within days of my arrival I had seen hundreds of Indonesian animals, from mammals and reptiles to a near-limitless array of birds. On paper, this was a tourist's dream. However, I had found my Indonesian wildlife in the animal markets of Jakarta and Bandung.

Instead of gibbons swinging from treetop to treetop or monitors basking in the sun, I saw days'-old baby birds sitting in what was obviously a nest taken from the wild, yellow-mouthed and gaping, calling for parents who would never find them again—unless they were in a cage nearby themselves. Adult birds were packed in cages to an astonishing degree, scores filling the space ideally not even one should occupy, cramped to such an extent that they could hardly open their wings let alone spread them. Fruit bats hung blinking in the harsh daylight as vendors and animals alike endured the beating sun. I saw geckos, lizards, and piles of snakes slithering over motionless companions, unsure whether they were alive, dead, or so near death that it didn't make a difference. I was perhaps struck most by an owl I saw tethered to its cage on a dusty Bandung street, its talons squeezing apart a small bird that I could see had been its former neighbor in the cage next door. It was clear: those animals were not safe there.

Market animals, as ambassadors for Indonesia, are certainly sending a message for all foreign visitors who visit them: an SOS. After seeing the animal markets firsthand, I am compelled to share this message. I can't go home to my family and friends when I return and not tell them what I saw. If I am speaking honestly, the pictures I will show them from the markets will make a more lasting impression than any of my others, and as a picture is worth a thousand words, those will have stronger words to say. The memory of every pair of listless eyes that followed me, lethargically, as I walked down the markets' halls will follow me for life, just as every day I have spent in Indonesia has brought me memories that will give me joy.

I am not expecting that these markets will ever go away, but I do hope for just one thing: that they aren't helped to grow. If you are a tourist or a visitor yourself reading this, I ask you not to go to these markets. Or do, please, and see for yourself what is there. If you are looking for a pet, do not choose one who will never find your home as comforting as the wild, the home it lost forever. Visiting these markets uninformed sparks demand; buying animals, even to 'save' them, fuels the trade even further. Many of these animals are protected by international law: it is not worth the risk of bringing something illegal into your home, and it is far from worthwhile for the living contraband involved.

There is a beauty to the markets, beauty that I have come to expect on every Javan street that I have walked thus far. As much as I was repelled by the animals' lives I witnessed, wasted, on the markets' streets, I was drawn to the spectral of color that could be pieced together as I passed every row of birds, to the remarkable craftsmanship of painted cages, to the extraordinary kindness and enthusiasm of the vendors that made it all too hard to condemn their way of life. There is more beauty, however, in allowing these animals to live natural and free lives, the lives that were meant for Indonesia, for their home. These animals may have been given no choice but to give up, but I don't think we should let them. While the vast majority of animals in markets have been consigned to a life of limitless cages from which they will never escape, we are the ones holding the keys. All it takes is opening the door.


Powered by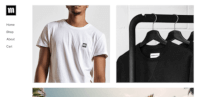 Create your own unique website with customizable templates.